Corporate Presentations
The high cost of turnover is a direct assault on the purpose of any company which is to make a profit

Retention: Key Mindsets That Retain Top Talent
Colene Roger's newest keynote presentation is based on her book, Retention: Key Mindsets That Retain Top Talent. With 20 years of HR experience, she understands that organizations are looking for solutions to find and keep their employees. In this session, Colene takes attendees on a journey through the life cycle that every employee goes through upon entering an organization and the factors that determine their ultimate decision to stay or leave.

Someone is Going to Lead: Why Not You?
This presentation by author and talent management expert, Colene Rogers, SHRM-SCP, will meet leaders at any stage in their leadership development journey. With a blend of leadership principles, storytelling and inspiring video, Colene shares the traits of great leaders. Participants will walk away on a path to greater leadership development and motivated to put their new leadership tools to work.

A Drama Free Life: Learn How to Communicate with Anyone.
As a former actress with 30 years on the stage, Colene learned a lot about dialogue and the power of words. Eventually she traded the drama of the theater for that of an HR Professional. In this presentation Colene shares simple communication principles to keep the drama out of the office and on the stage where it belongs.
Colene's stories and videos will resonate with each attendee and give them the confidence that they can have successful conversations that resolve differences of opinion. She calls them Tough Talks.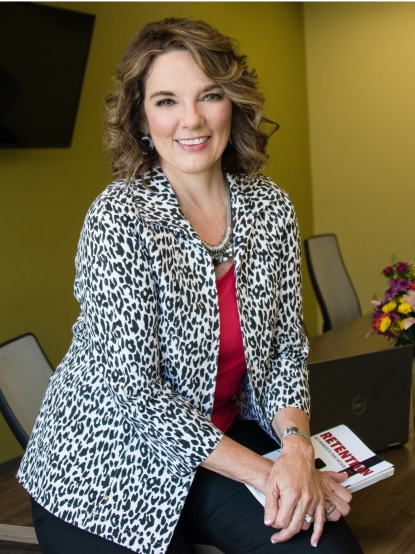 Clients Include
FBMC

Aerosonic

US Submergent Technologies

Softwash Systems

United Solutions

Residential Elevators

Monrovia

Gilbert Family of Companies

Primary Care Associates

Thomas Howell Ferguson

Verity Health

Torgersen Causey

McKenzie Tank Lines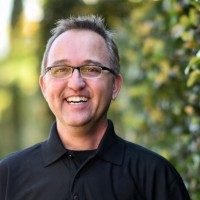 Dan Holland
North America Operations Manager
Softwash Systems, Inc.
"I am proud to give Colene my highest recommendation. Whether speaking from the stage to the large crowd of in a more intimate one-on-one conversation, Colene was highly professional and refreshingly thoughtful in her delivery. She is deliberate. As a keynote speaker at our international conference, Colene was highly engaging, funny, and interesting as she taught information that is timely, practical and highly relevant."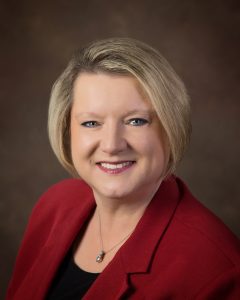 Martina McDowell
Branch Manager
Manpower Inc.
"I have been fortunate to hear Colene Rogers as a Leadership and Motivational speaker and train within a Leadership Mastermind. She is a dynamic speaker with a wealth of knowledge on each topic she is presenting or training about. Her style is very interactive and engaging and allows you to maximize the retention of the presented materials. I would highly recommend Colene as your keynote speaker for any organization."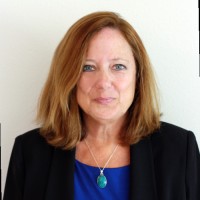 Barbara Matsumoto, SPHR, SHRM-SCP
HR. Manager
Aerosonic
"It is with great pleasure that I recommend Colene Rogers for your company's leadership training and development needs. I had the opportunity to see Colene leadership seminar, and was so impressed I asked her to deliver leadership training for our company. Colene used techniques to engage all levels of our team. She gave our supervisors and managers on the job skills that they continue to utilize."

Company leaders identify recruiting and retaining qualified employees as their biggest challenge. When you lose your most talented employees it diminishes productivity, disrupts leadership, and reduces morale. This all amounts to an assault on the primary purpose of any business, to make a profit. Companies are looking for solutions but one person can't tackle this problem alone; it must be a company-wide initiative.
The solution lies in understanding that every employee has a mindset about the company they work for which reflects the level of commitment they have for the organization. In this presentation you will learn to identify the dominant mindset employees have for your company and how to positively influence and change their thinking. You will learn solutions that are repeatable and sustainable, designed to improve your employee's work experience so they continually say "I want to work here."
Objectives:
Learn the 4 mindsets that reveal the level of commitment you can expect from any employee.
Learn how to discover the mindset of your employees to then forecast future job vacancies.
Discover the true cost of turnover and how to calculate the cost per position.
Learn the 5 components of Retention Architecture that any company needs to retain more of their employees.
Learn the 5 desired outcomes produced by Retention Architecture that can transform you into the company employees never want to leave.

Your opportunities for success increase with your ability to lead others, and there's good news, leadership is a learnable skill. Failure to acquire these skills will diminish your value to any company or organization; acquire them and your influence will increase. Influence is the essence of leadership.
There are characteristics and practices that make great leaders which will allow you to attain your goals and reach your full potential. This presentation includes stories and videos that will inspire and engage the audience, along with leadership take-aways that each attendee can immediately put to work in their lives.
Identify the unseen habits that lessen any leaders influence.
Learn the 4 components of the System of Leadership that enables leaders to maximize their level of influence for greater organizational success.
Identify techniques to improve relationships, leadership self-awareness of what certain outcomes mean, and tools they can use to track success.

Are you struggling with a relationship in your personal or professional life because talking with each other is too hard? It's fine when you discuss the small stuff, but when it is a conversation about an issue that needs a solution and your opinions differ…forget it.
Learn the steps you can take that will resolve the issue and strengthen the relationship. The ability to resolve issues is very important to the success of any individual or organization. The key is to learn how to stay in the conversation until all the relevant facts and opinions are out in the open. Hear stories and videos that inspire, instruct, and engage the audience. Attendees will leave with skills they can immediately put to work in their personal and business lives.
Objectives
Learn how to build interpersonal relationships while expressing your needs.
Learn how to have confident yet "tough talks" with leadership and team by mastering the principles of upward critical conversations and engaging in constructive conflict.
Learn how to maximize your team and leaders understanding of what is at stake.
Learn how to use these techniques to improve relationships, leadership self-awareness of what certain outcomes mean, and tools they can use to track success.